Cincinnati Faces Scrutiny Over Deleted Video and Alleged Violation of Injury Reporting
Written & Drafted By Shafeek Ahmad, Published On 17-November-2023.
The National Football League (NFL) has initiated an investigation into the Cincinnati Bengals following suspicions of infractions related to their injury report preceding the Thursday game against the Baltimore Ravens. The controversy arose when a now-deleted video on X showed quarterback Joe Burrow with a soft cast on his right hand, a detail omitted from the team's official injury report.
Joe Burrow of the Cincinnati Bengals warms up before a game against the Baltimore Ravens at M&T Bank Stadium on November 16, 2023, in Baltimore. (Rob Carr/Getty Images)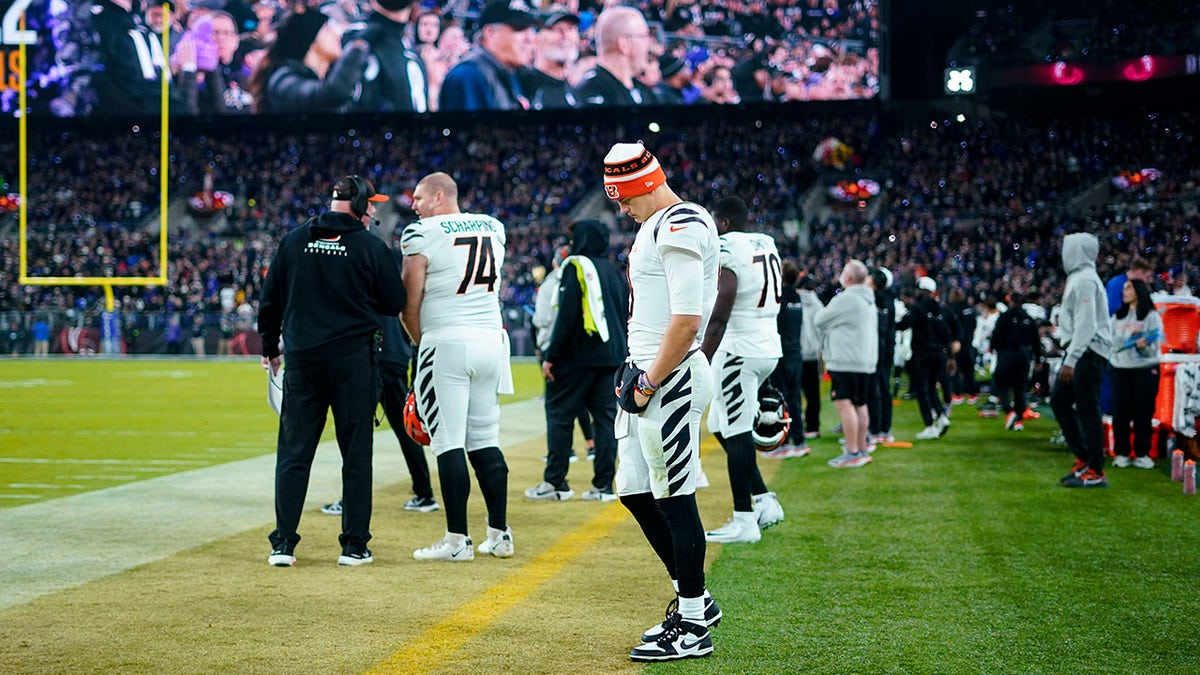 NFL's Investigation and League Trends: The league's decision to investigate reflects the growing importance of accurate injury reporting. With the rise of fantasy sports and the expansion of legalized gambling, the NFL has become more stringent in enforcing transparency and accountability in injury disclosures.
Game Impact and Burrow's Replacement: The repercussions of the controversy were felt on the field as Jake Browning replaced Burrow during the game against the Baltimore Ravens. Browning's performance, going 8-for-14 with 68 yards and a touchdown to wide receiver Ja'Marr Chase, couldn't salvage the match, resulting in a 34-20 loss for Cincinnati.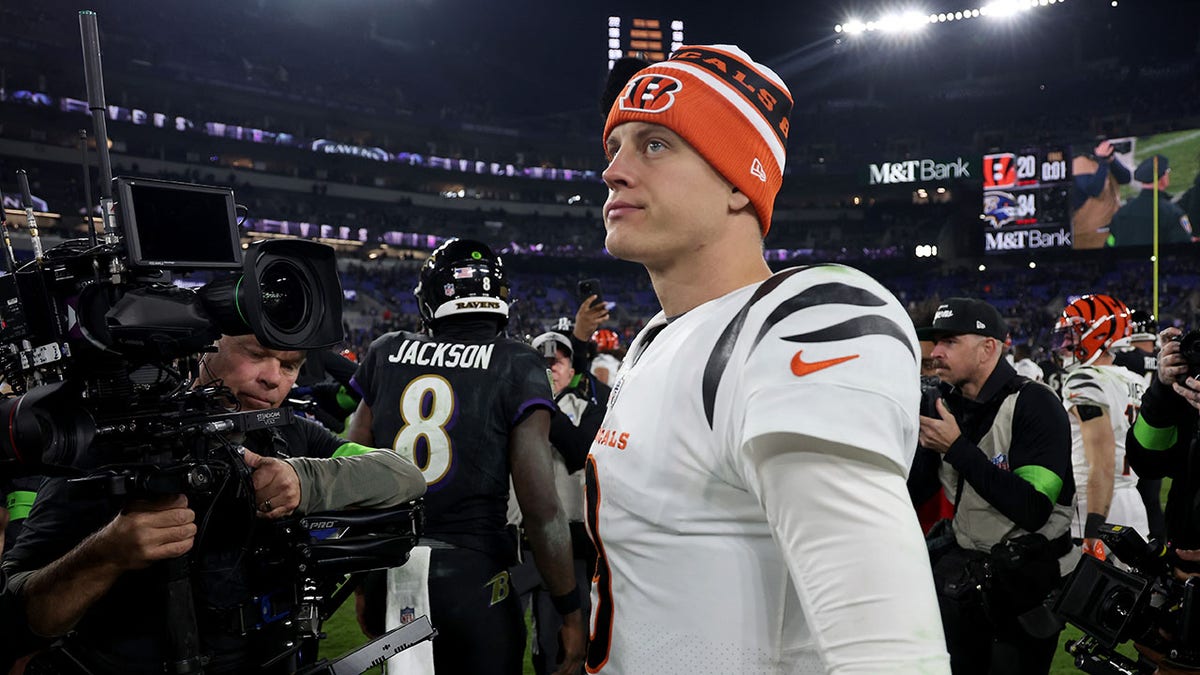 ---
Also join our WhatsApp Channels For Latest Updates :- Click Here to Join Our WhatsApp Channel
Subscribe Our Google News Platform to get the Latest Updates.
Disclaimer:- This news article was written by the help of syndicated feed, Some of the content and drafting are made by the help of Artificial Intelligence (AI) ChatGPT.
About the author: Shafeek Ahmad is a freelance writer passionate about business and entrepreneurship. He covers a wide range of topics related to the corporate world and startups. You can find more of his work on Howtobeaspoonie.com.